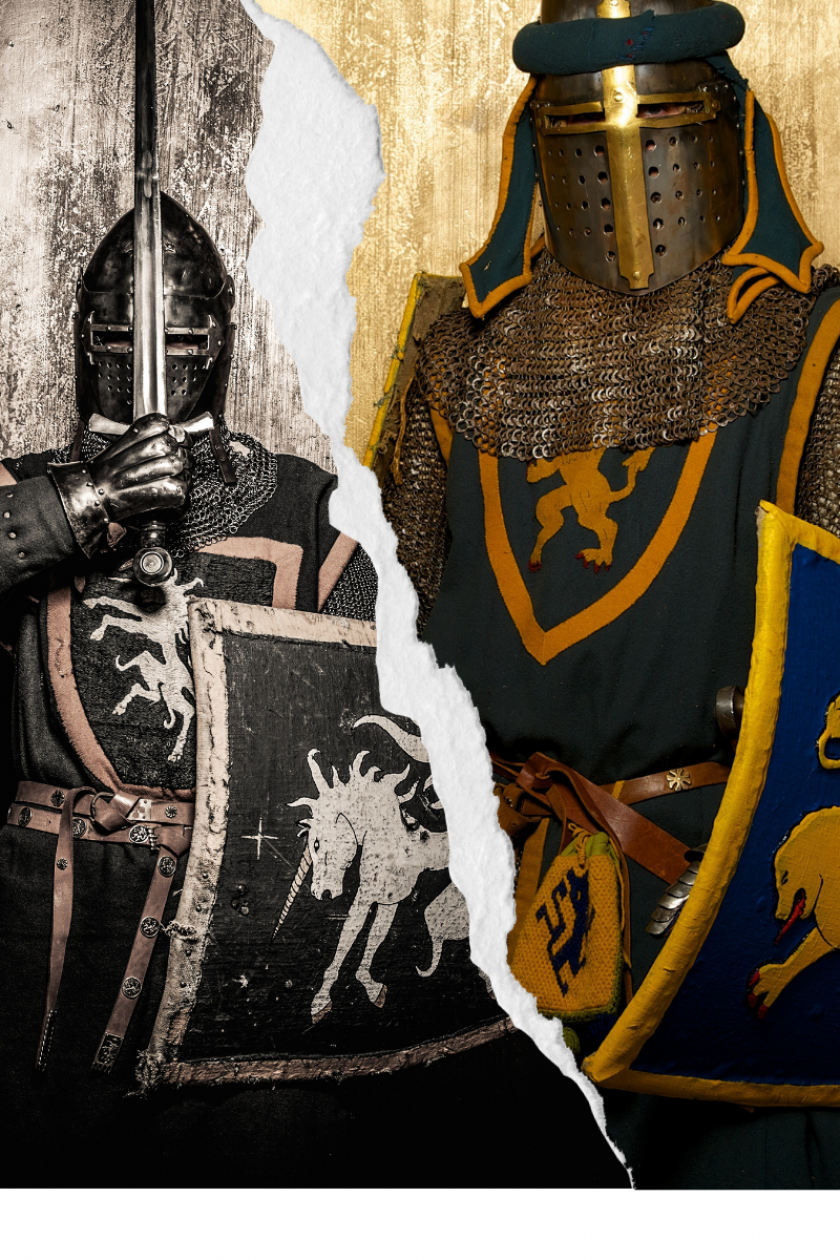 The knighthood ceremony
Synopsis
The King of Castelnau has just died leaving the throne vacant. Legitimate heirs, the 2 sons appeal to their faithful to each recover the forged sword which will make them the next sovereign. An epic medieval challenge awaits!
Votre objectif
Succeed, and become knights! Fail, and the hangman will be your last company…
Informations
complémentaires
A new battle mode! Your team will be divided into two clashing groups, some will emerge dubbed, others not necessarily whole…

Enquête menée par

The knighthood ceremony
Can you help Henry solve this investigation?

Enquête menée par

Durée de l'enquête
60 minutes.
Number of players
2 to 6 players.
Âge requis
Observation
Adress
Team cohesion
Ces autres
enquêtes
peuvent vous
plaire.